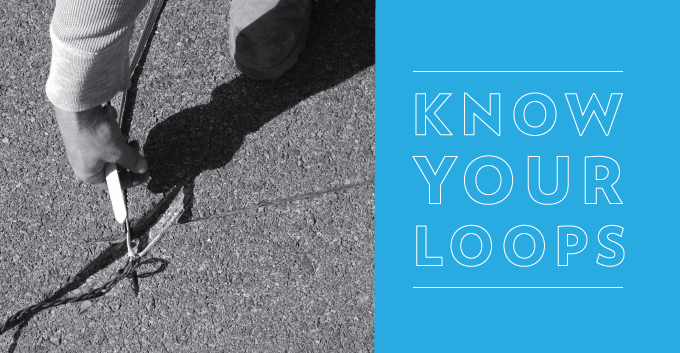 Our Most Frequently Asked Questions
Still have questions?
Contact us now for prompt answers.
1. Do you make custom-sized loops?
National Loop Company can make custom-sized preformed loops for any size job. We can customize both the loop and lead-in length. Contact our sales team for more information by emailing us at sales@nationalloopcompany.com
Return to top
2. How much lead-time do you need for orders?
Ninety-five percent of our orders go out the same day via UPS. We also offer 2nd-Day and Next-Day Air services as well. In cases where large quantities or special orders are made, we ask our customers to plan accordingly.
Return to top
3. How many turns are necessary for optimal read-height?
We have predetermined the accurate number of turns necessary for optimal performance. This is true for both saw cut and direct burial preformed loops.
Return to top
4. Are your products made in the United States?
We are proud of the fact that we our loops are 100% manufactured in the U.S. All of our vehicle detection loops are assembled and shipped direct from our New York headquarters.
Return to top
5. What is a preformed loop?
A preformed loop is an inductive vehicle detection loop, which is manufactured prior to installation. Our preformed loops come in two styles: direct burial and saw cut. Direct burial loops are designed with liquid-tight conduit for extra rigidity, and are installed prior to pouring a surface such as asphalt or concrete. If a surface is already present, the installer will need to use a saw cut loop. Some loop installers will "hand-wind" their own saw cut loops. This process is not only unreliable, but can cost the installer valuable time and resources both during and after the installation. National Loop Company eliminates much of the hassle (and guesswork) of hand-winding, by providing high quality, preformed saw cut loops.
Return to top
6. What's the difference between a loop and a loop detector?
A preformed loop is installed in roadway for use with a loop detector. Loops carry an inductive charge generated by the loop detector. A lead-in wire connects the preformed loop to the loop detector. As a vehicle passes over the loop, it changes the inductive field carried by the loop. The loop detector is the device that calculates differences in the inductive field. Based upon it's programming, it may send a signal to open a gate, sound a buzzer, or even help to monitor traffic. The uses for preformed loops are always expanding. As long as vehicle detection is involved, our preformed loops will meet your demands.
Return to top